Threat Risk Assessment training with district mental health professionals and security officers.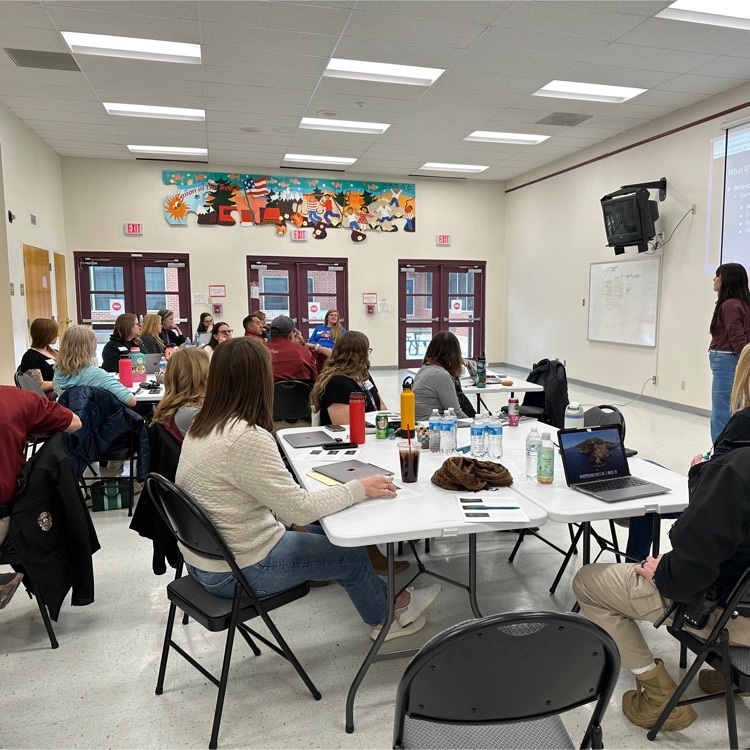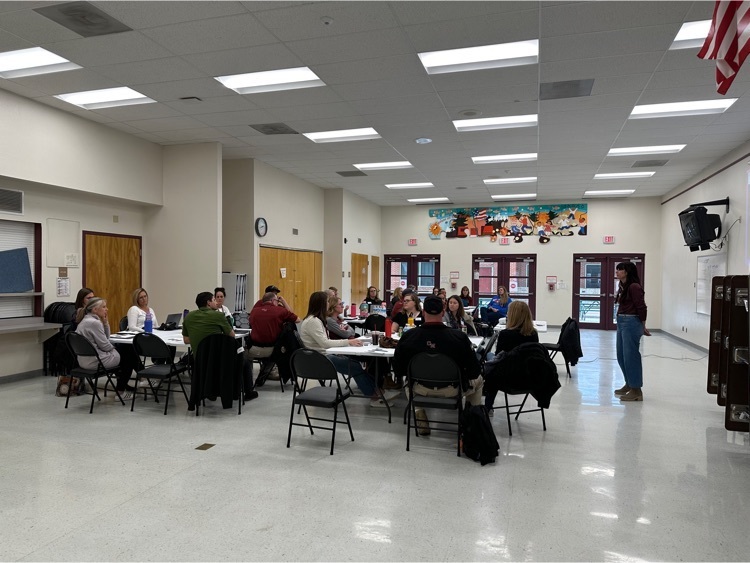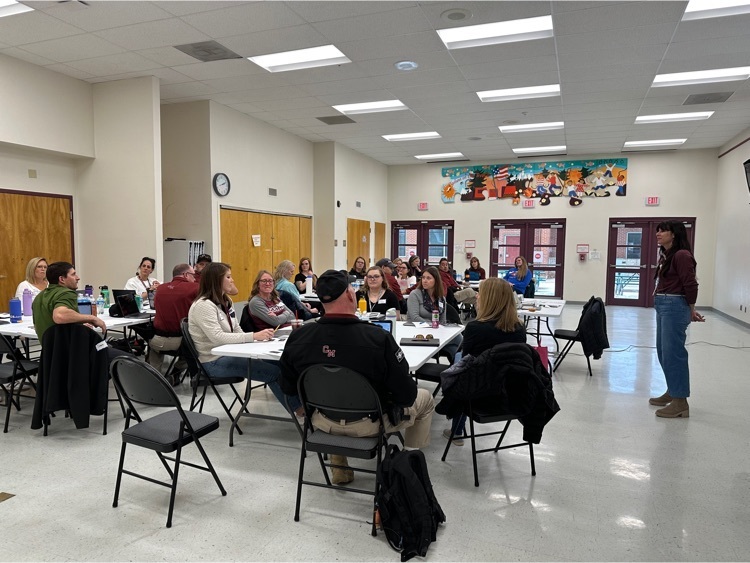 Thank you UC Health for training our nurses, secretaries, health aides, and security officers on Stop the Bleed and use of NARCAN.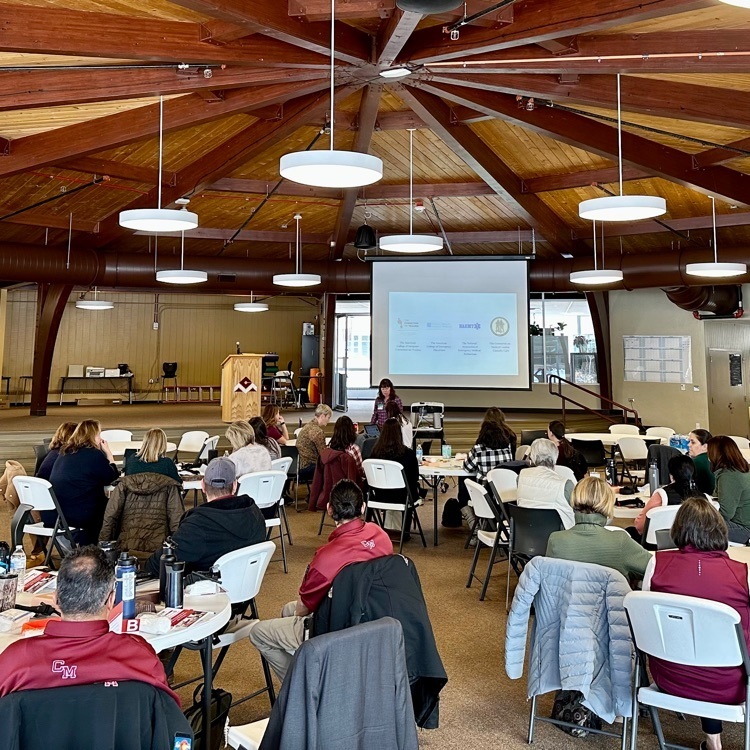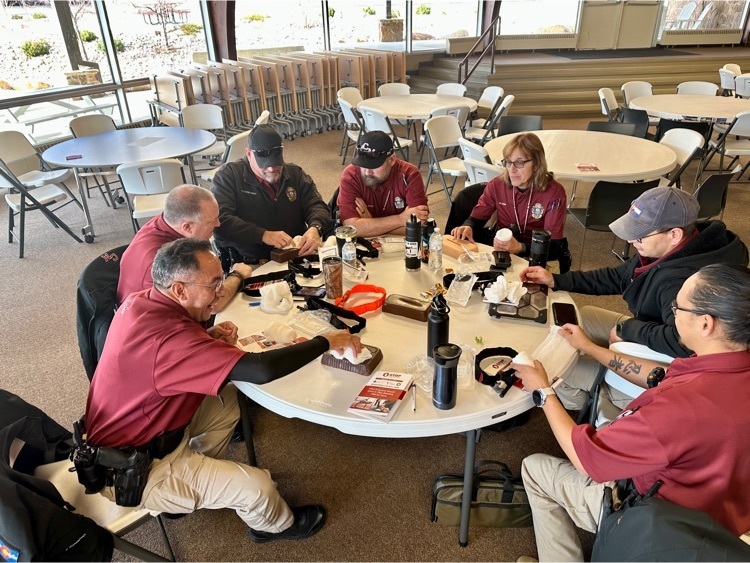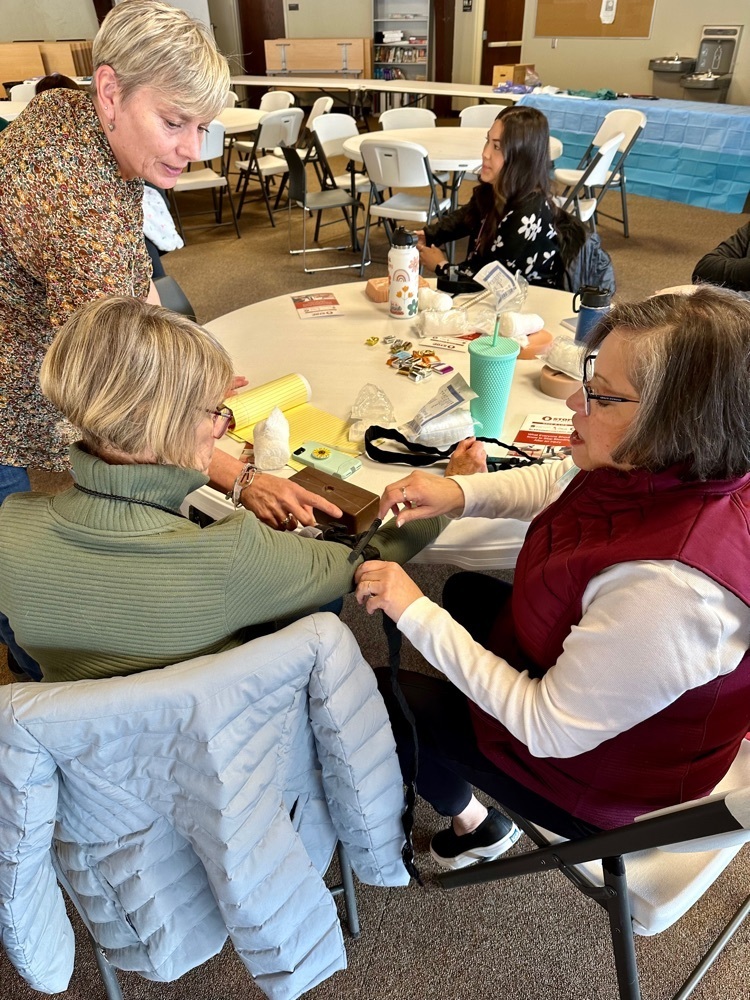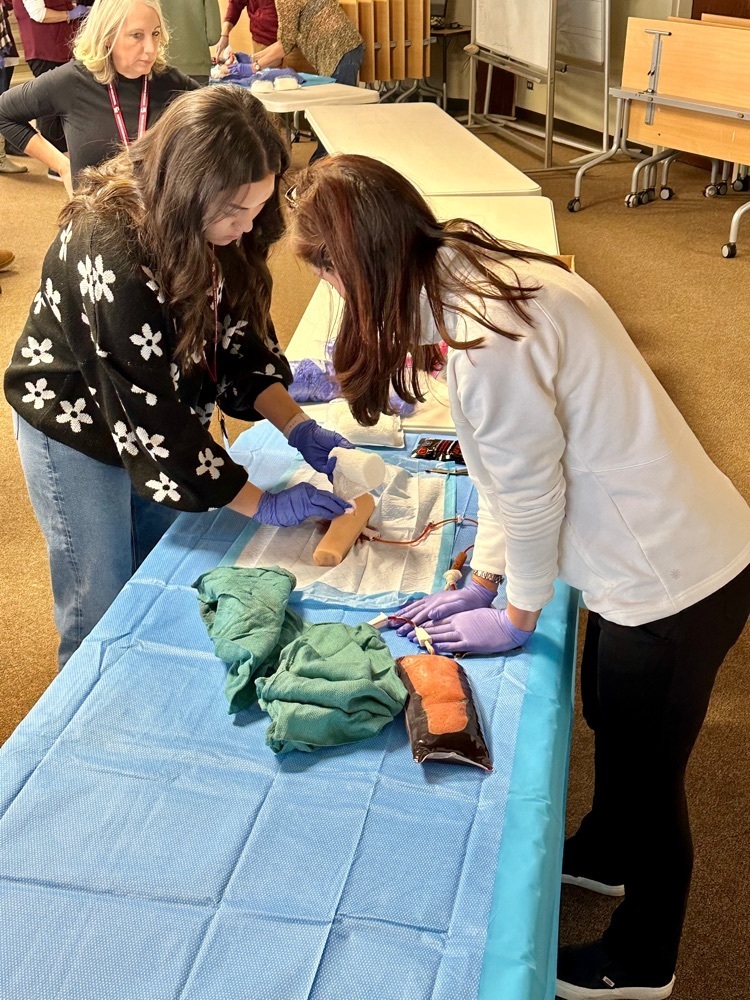 Our amazing D12 school secretaries training with members from our HR and business services team on our staff leave and absence reporting system. We're excited about greeting students back to school next Monday, January 9th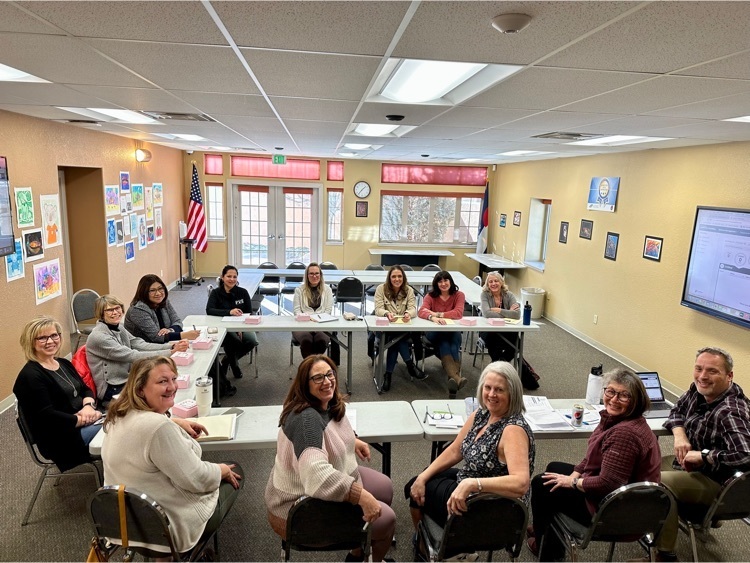 Emily Finan orchestrated an engaging opportunity for Cheyenne Mountain Junior High School staff to "Increase Engagement with Interactive Technology" by reviewing available tech tools and soliciting teachers to demonstrate effective use. 2023 has launched with a lot of energy to welcome students back on Monday, January 9th!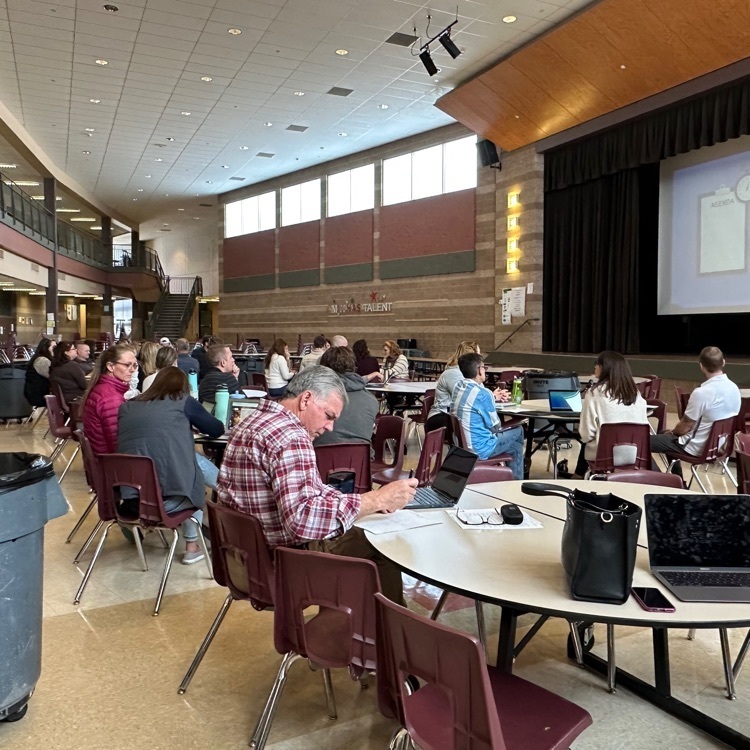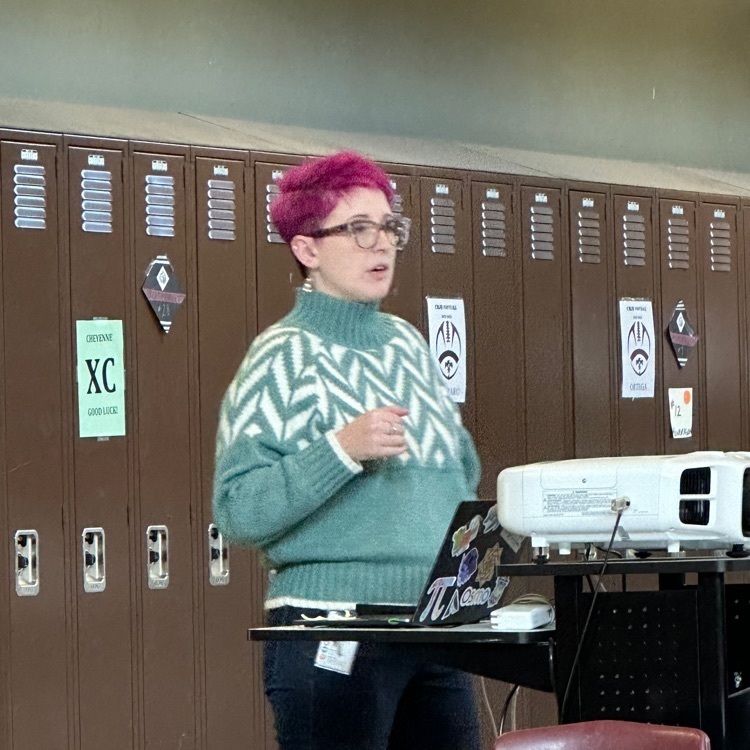 D12 MTSS teams actively participating in a breakout session with behavioral specialist, Dr. Jessica Minahan, after her presentation to all D12 educators and paraprofessionals earlier this morning. We look forward to welcoming students back on January 9th!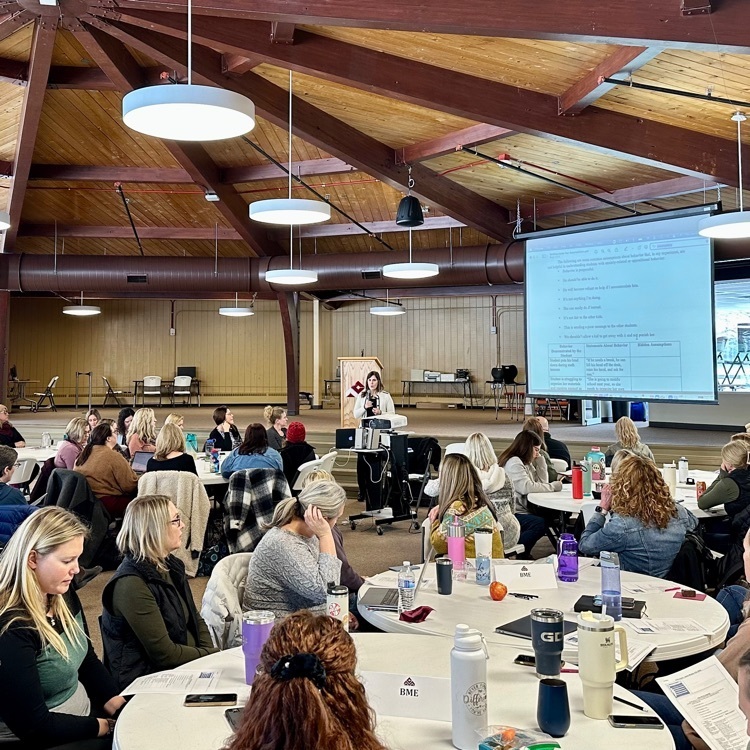 Creek club and Ms. Gilbreth's science classes trout are growing. Interesting problems arising with some of the big fish eating the little fish, so students have created some 3D models of some fish shelters for the little fish to go hide from the big fish.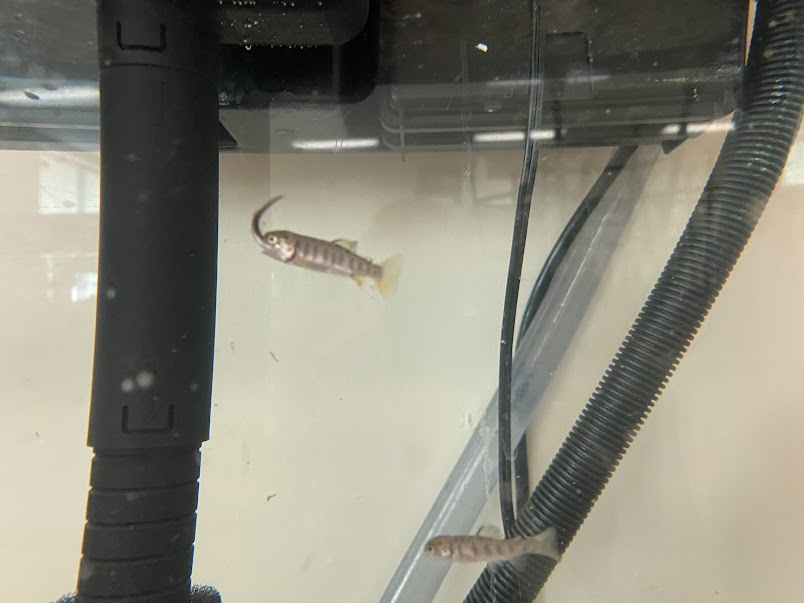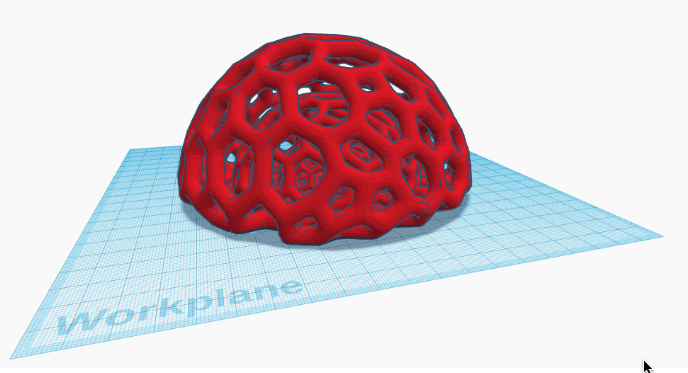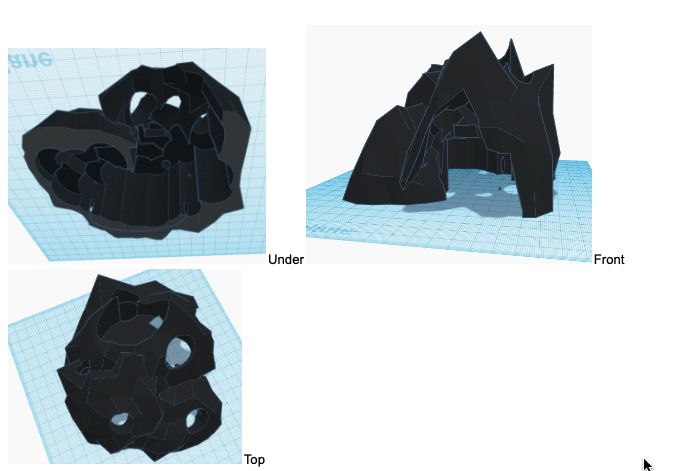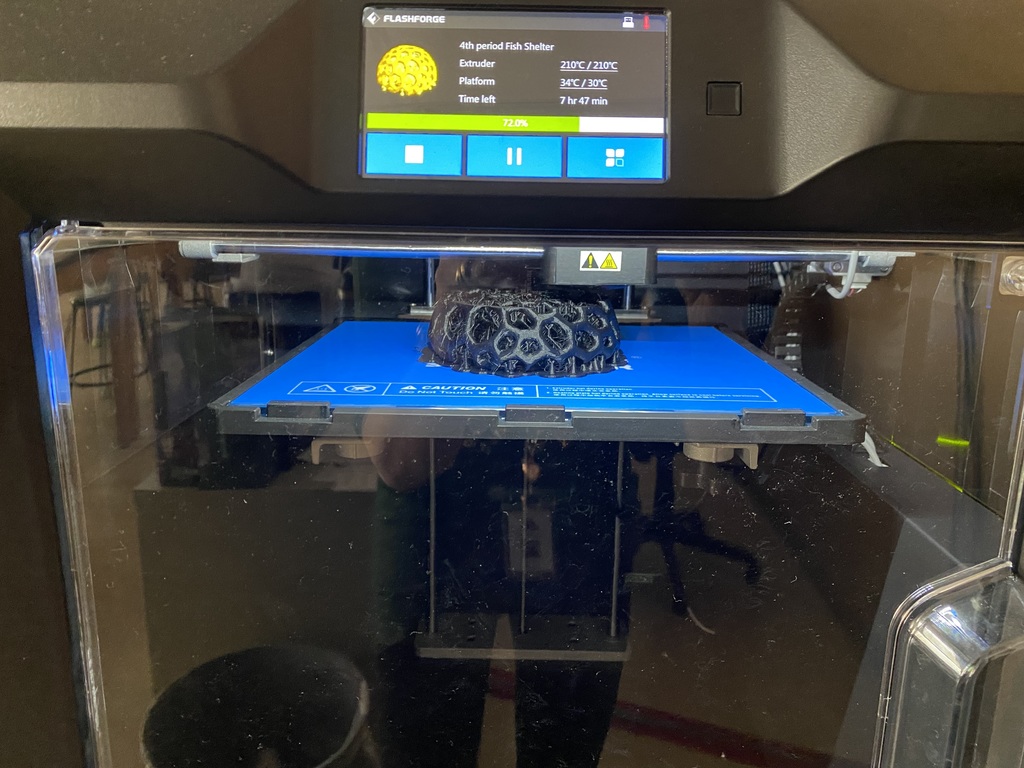 Standing room only at today's production of 'Night at the Holiday Museum' under the Direction of Ms. Shelly Peterson. Bravo CME!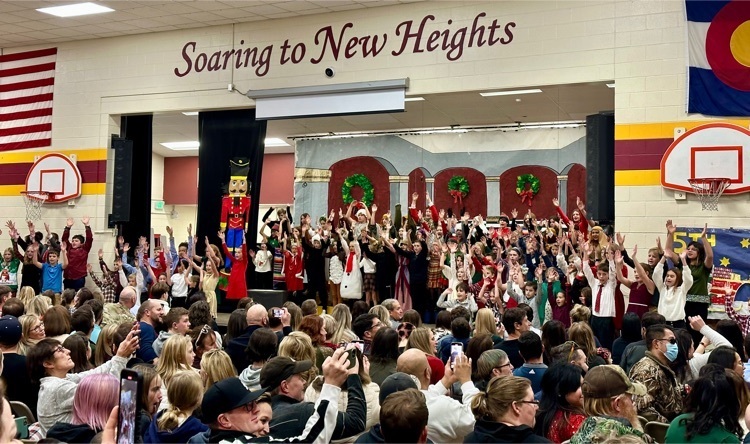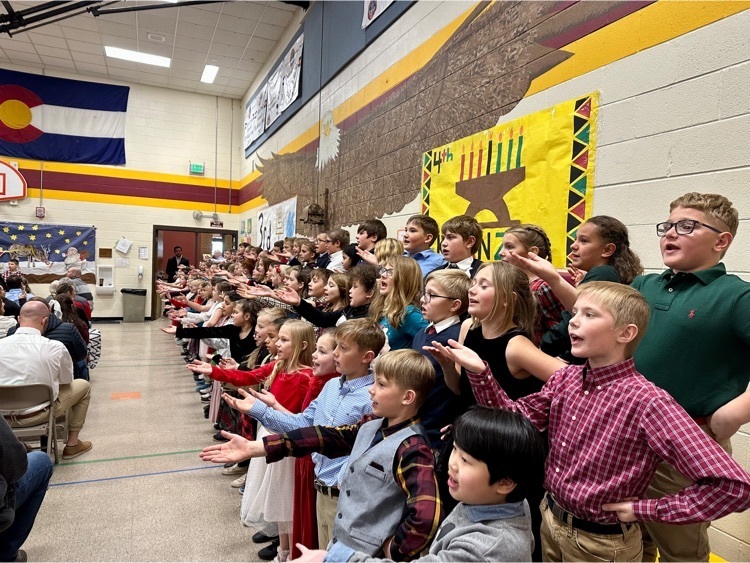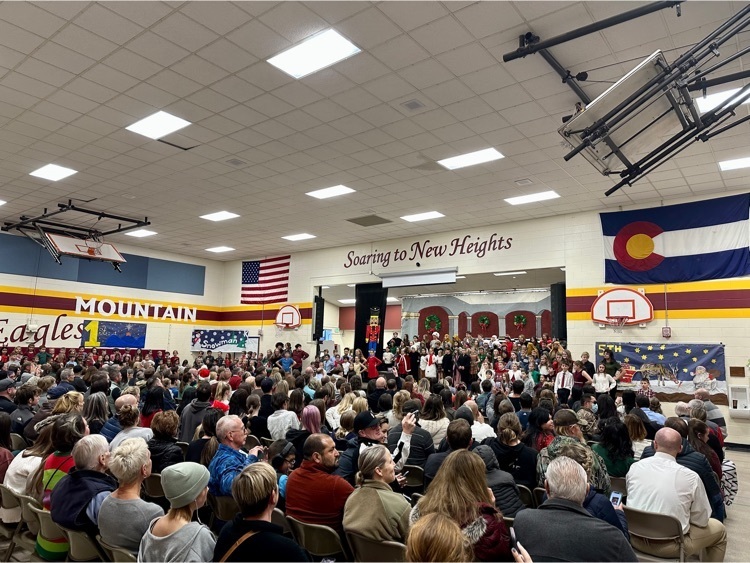 Shelly Peterson hosted this year's Holiday Show at CME to a standing room only crowd. All 322 students had a part in this annual production! Watch out Broadway…we've got some talented Eagles coming your way someday.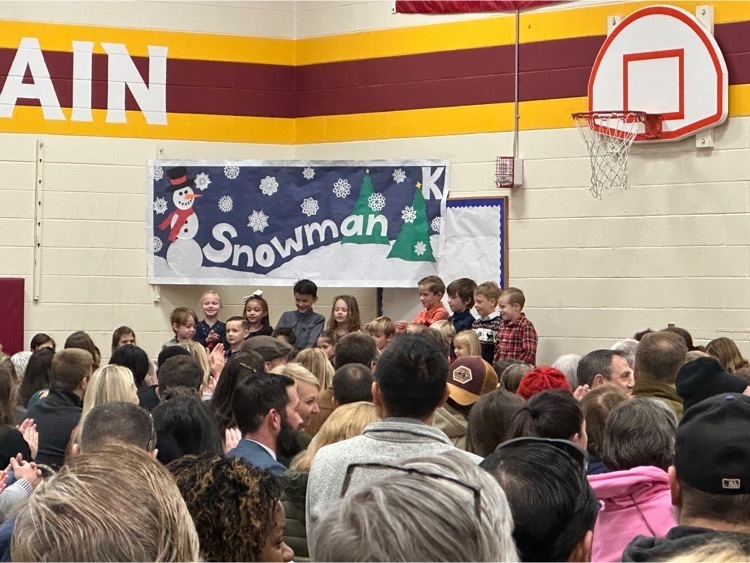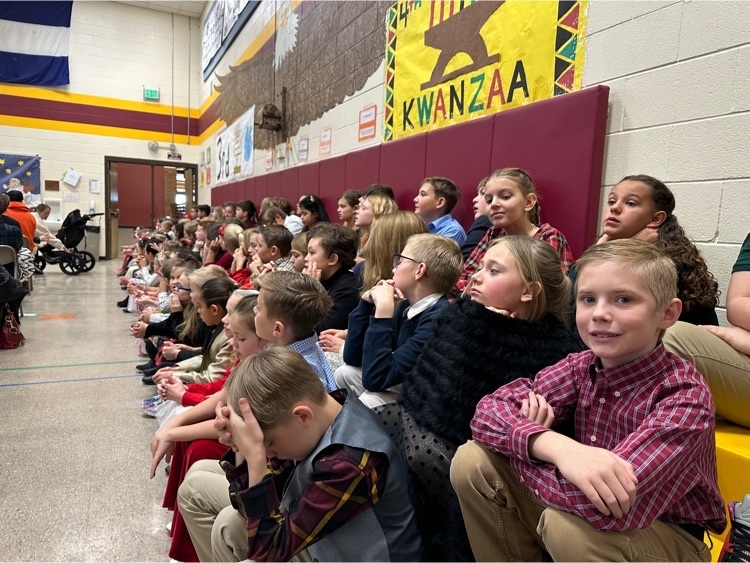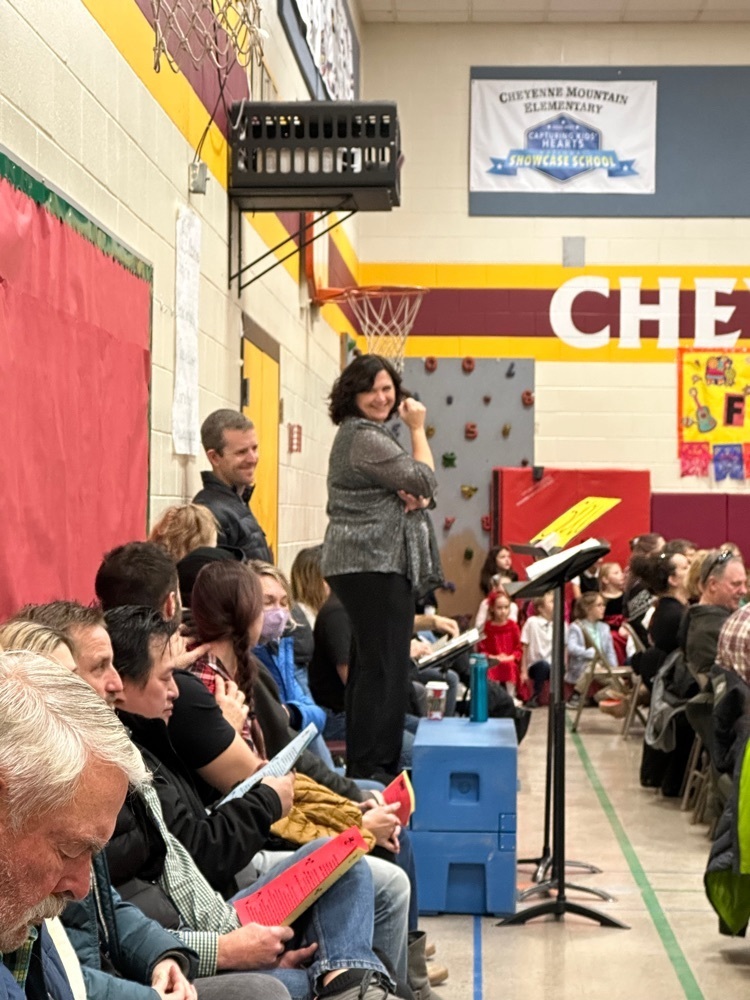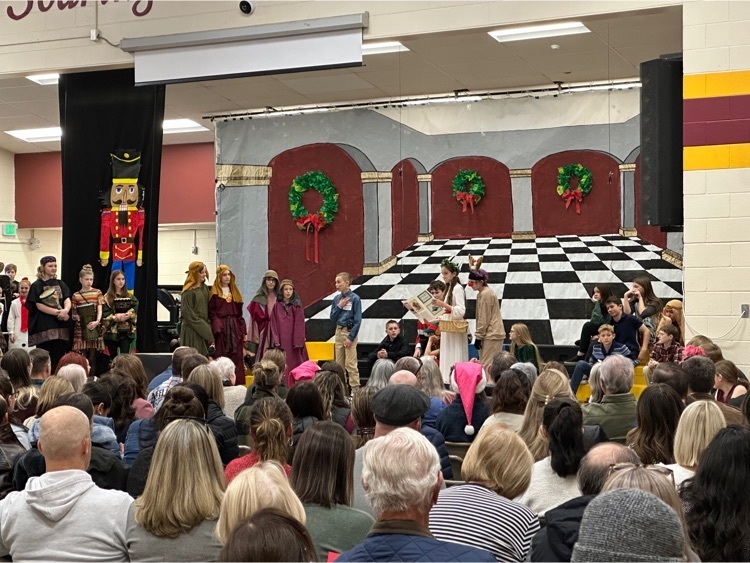 Skyway 2nd Grade's Holidays Around the World!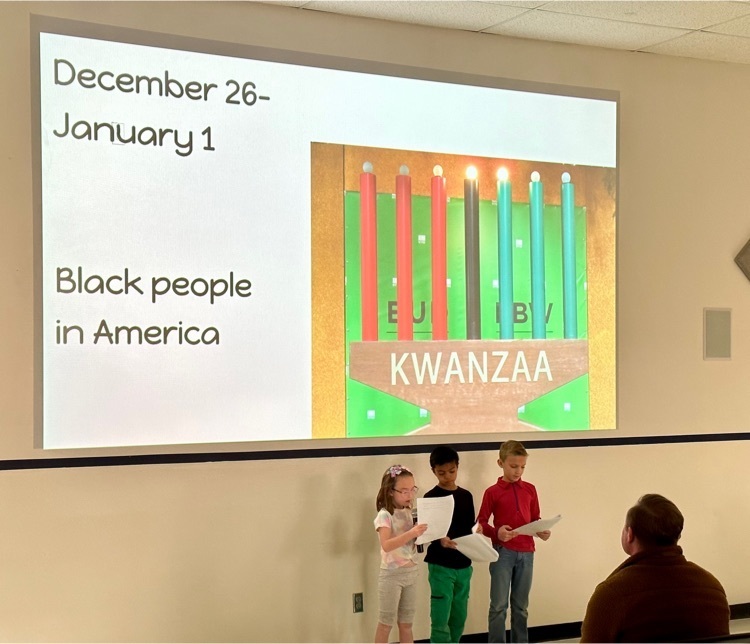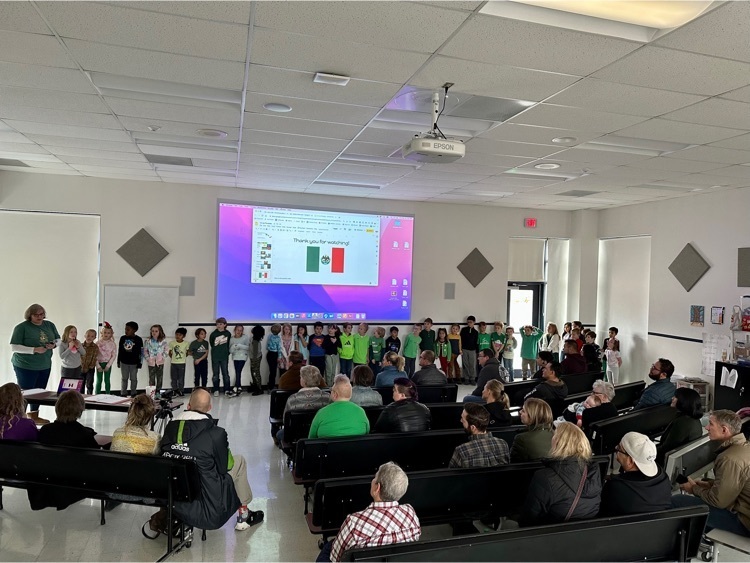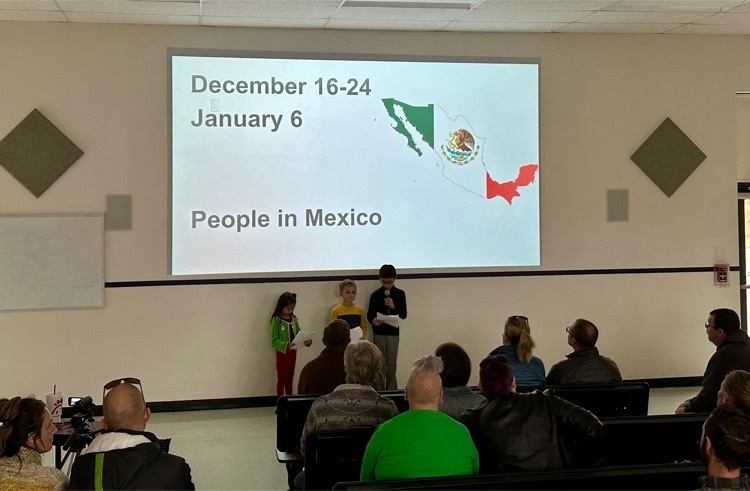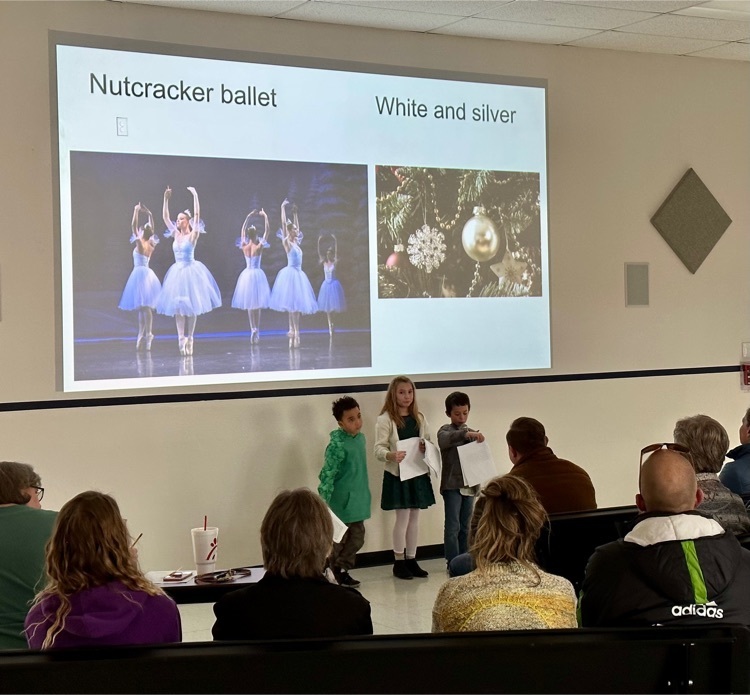 Broadmoor Elementary brought down the house with their production of the 6th grade play this afternoon.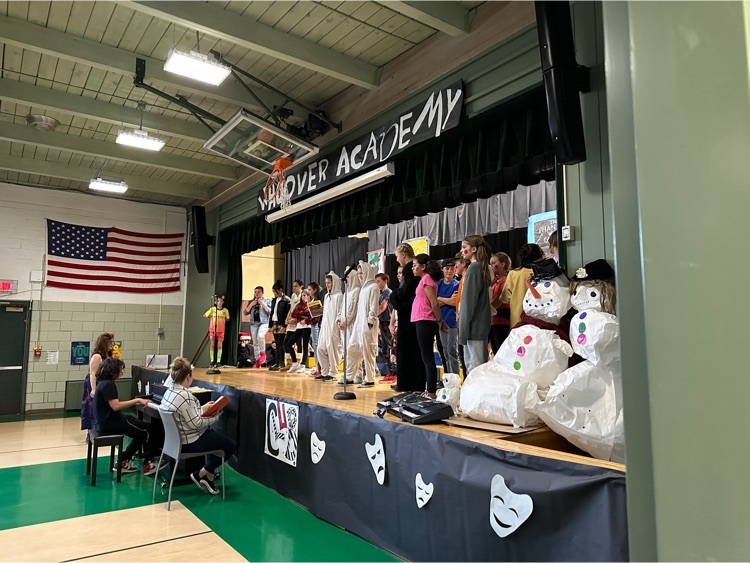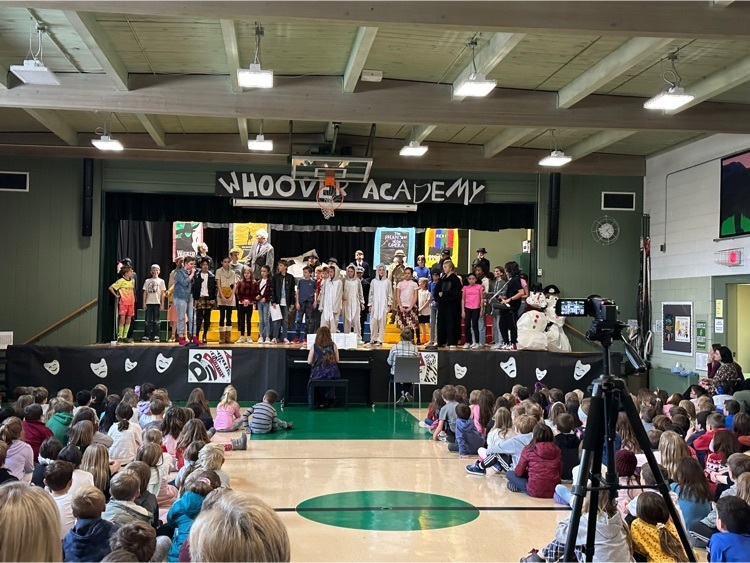 Canon Preschool 2022 Holiday Extravaganza returned to a sold out crowd. CMHS production crew live streamed the show now posted to the preschool's website.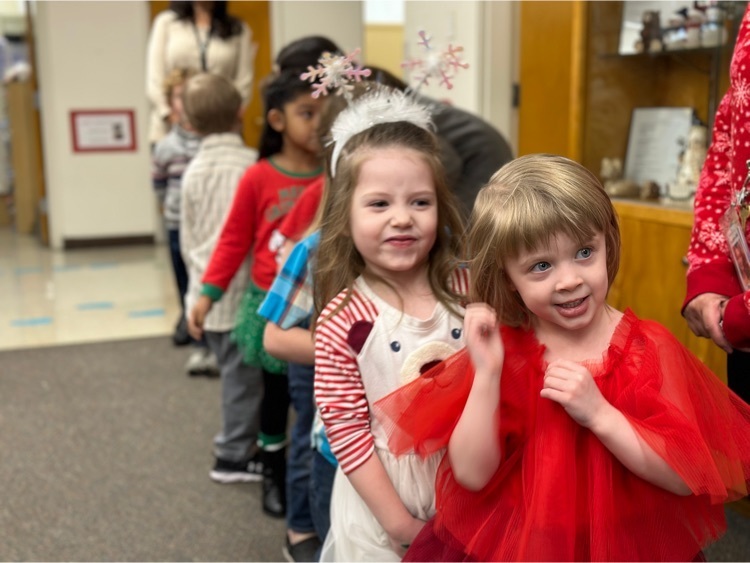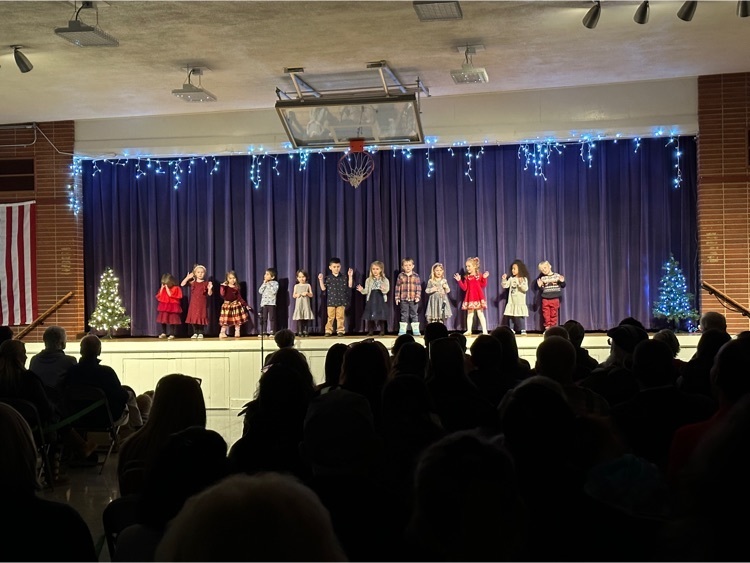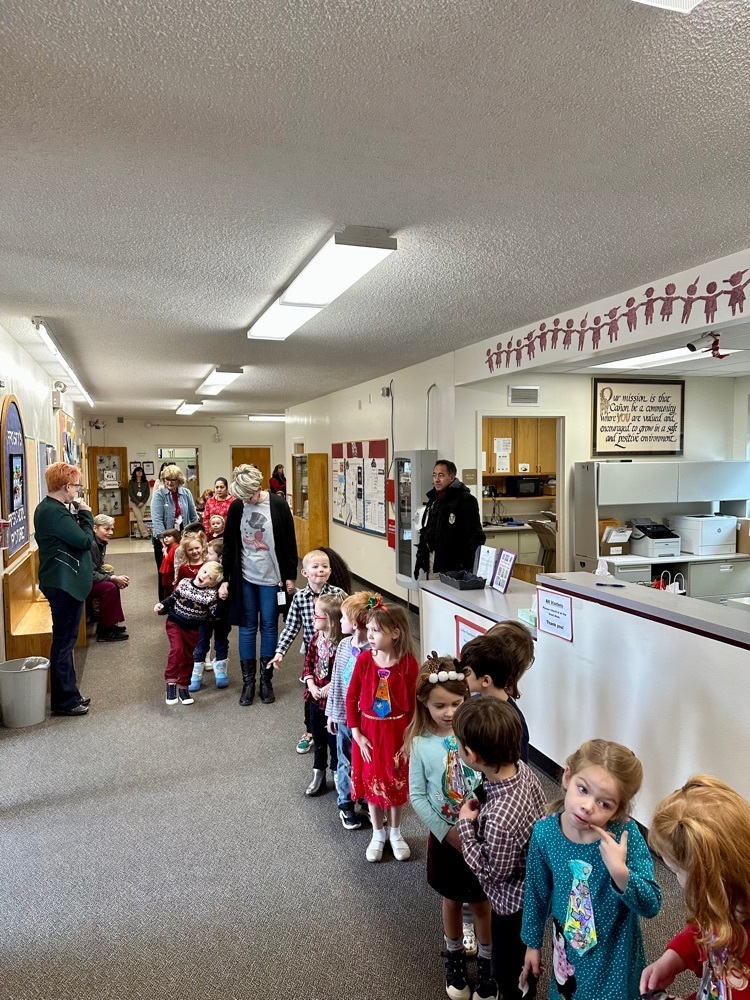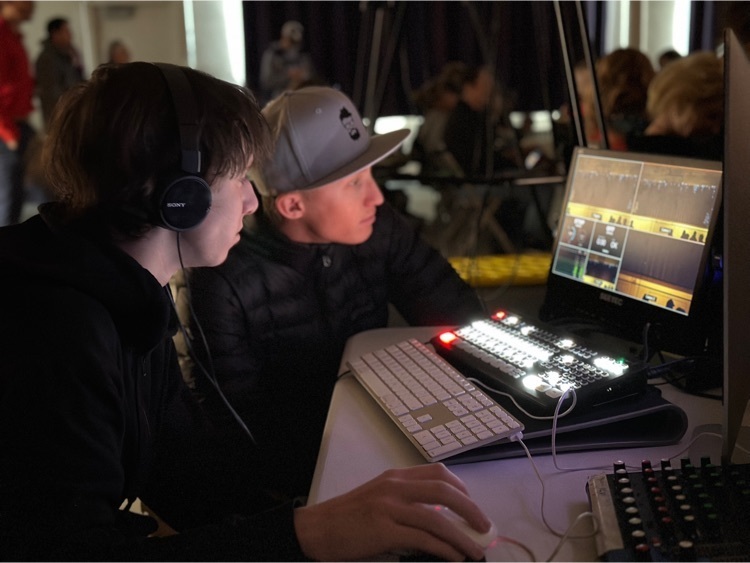 GCE 4th, 5th, and 6th aspiring musicians performing at this year's winter band concert!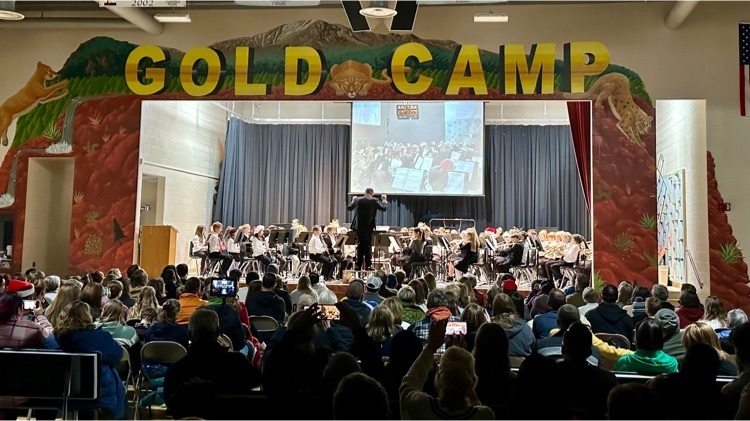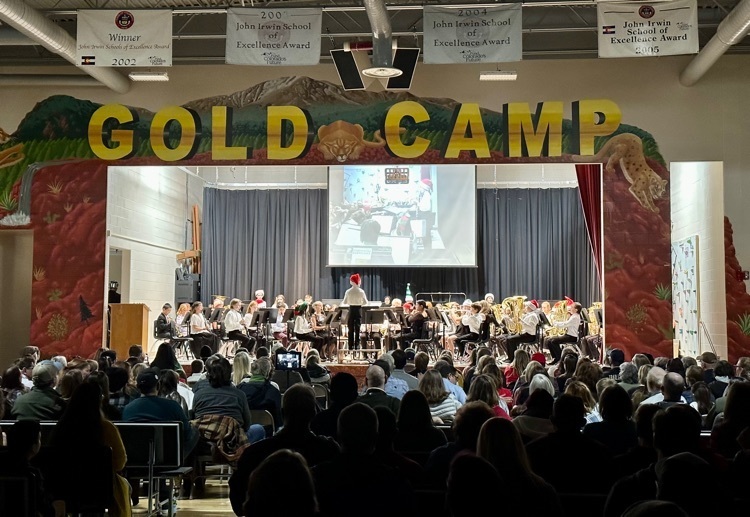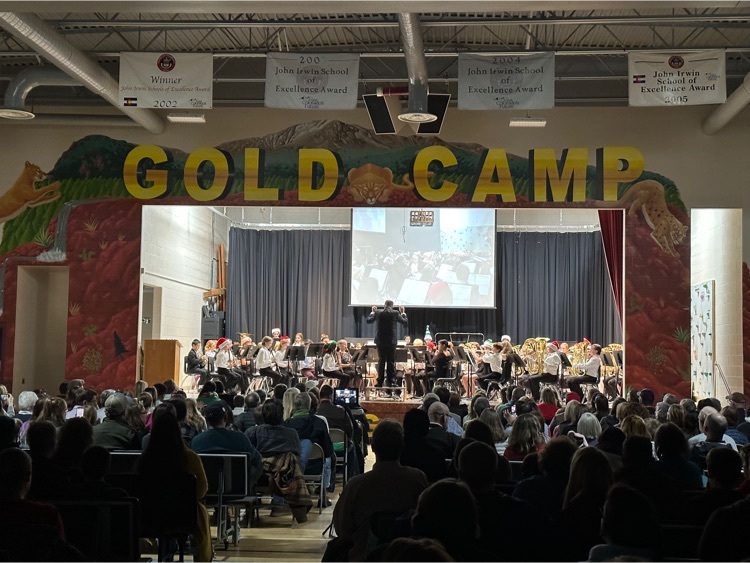 Getting into the festive spirit with our budding Skyway 4th, 5th, and 6th grade bands!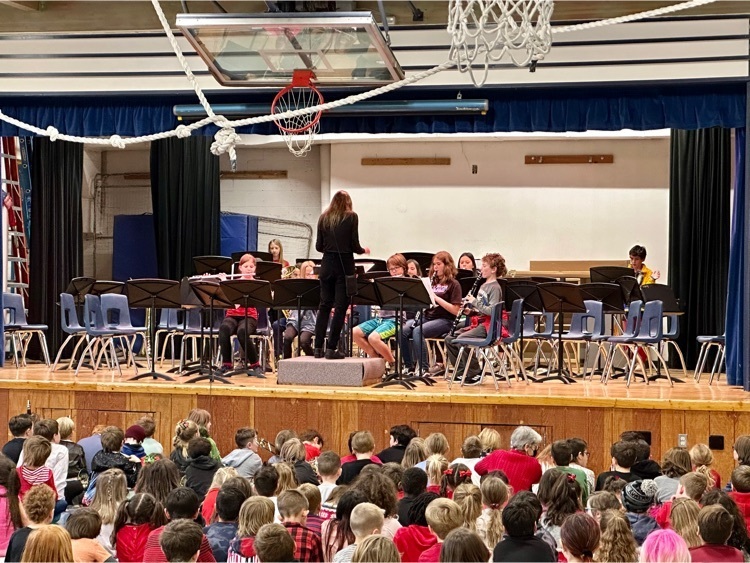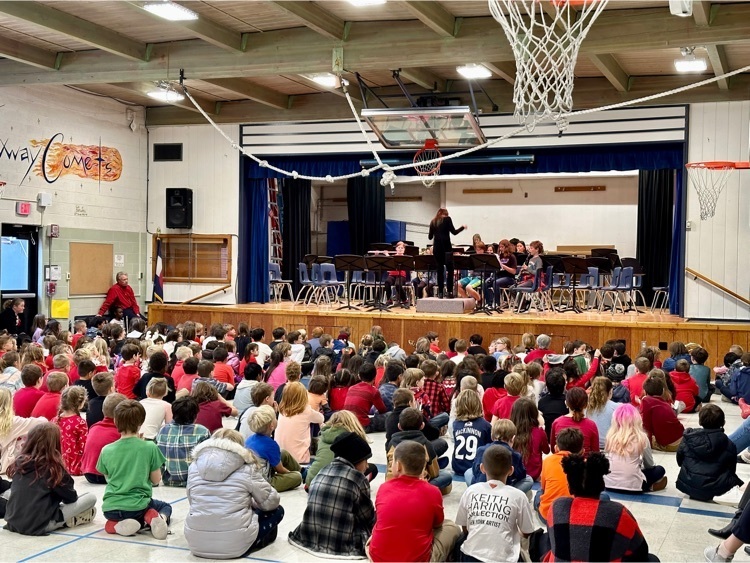 CMJH student art, ping pong, and robotics in between studying for finals…Almost time for our Holiday break!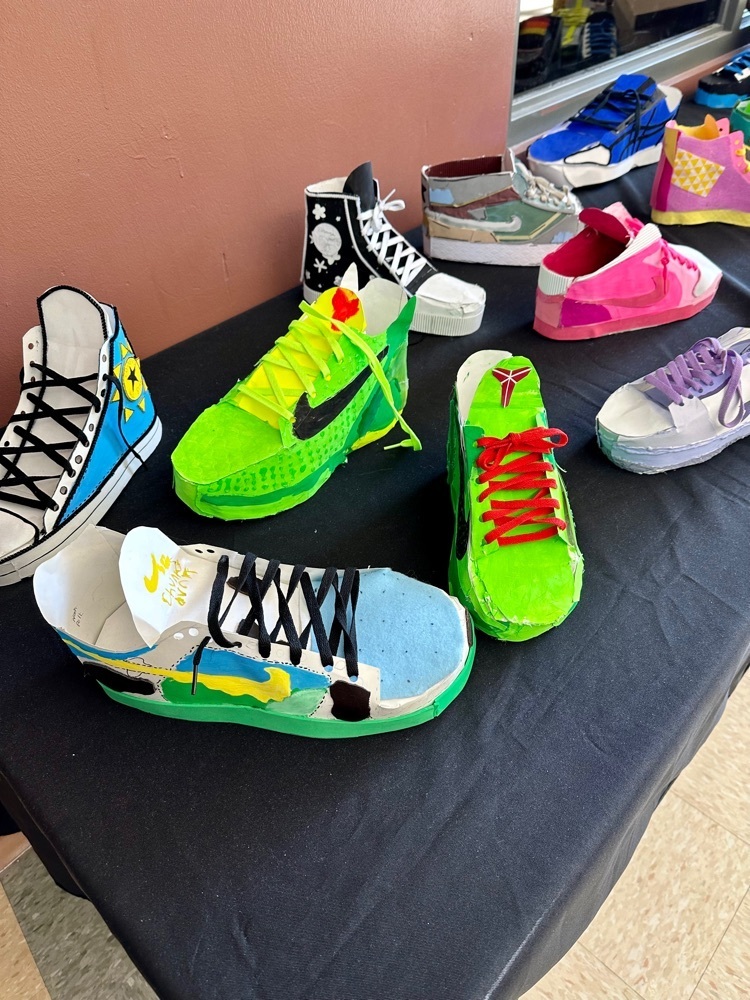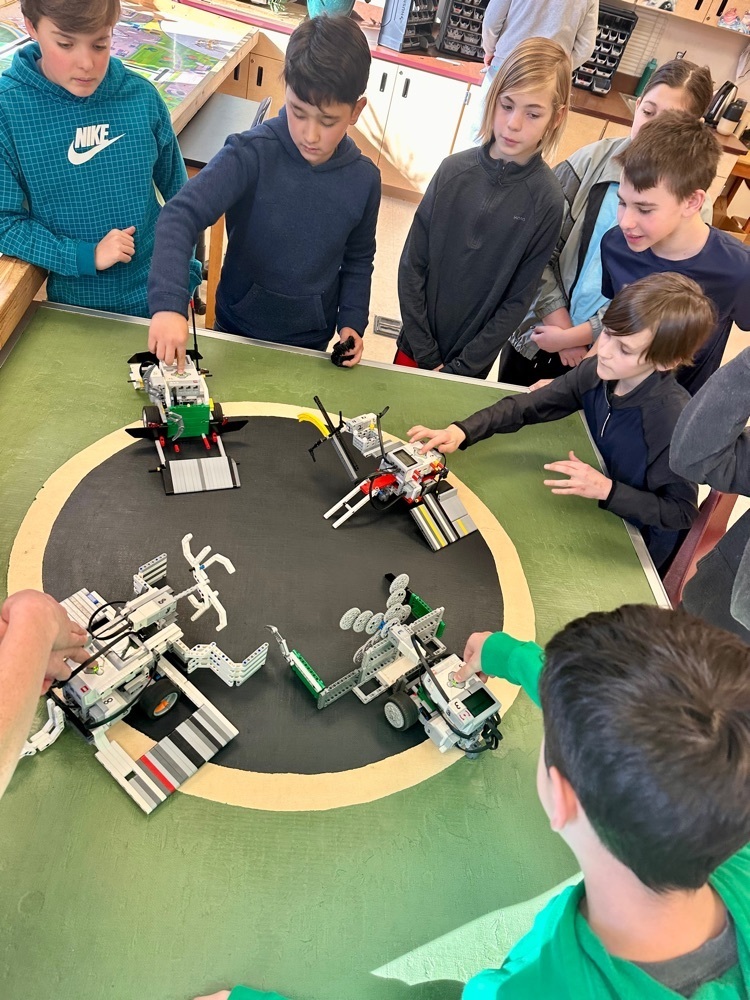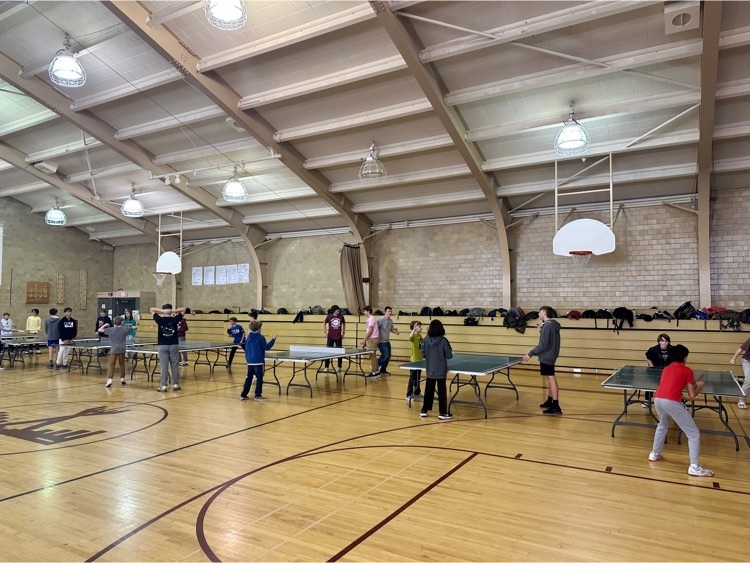 A spectacular Winter Concert this evening by CMHS Choirs - Shadows Chorale, Concert Choir, Crimson & Slate, Metallics Jazz Choir, Dynamix Show Choir, and CO All State Soloists Emma Lee, Pierce Cardin, and Jackson Carlson!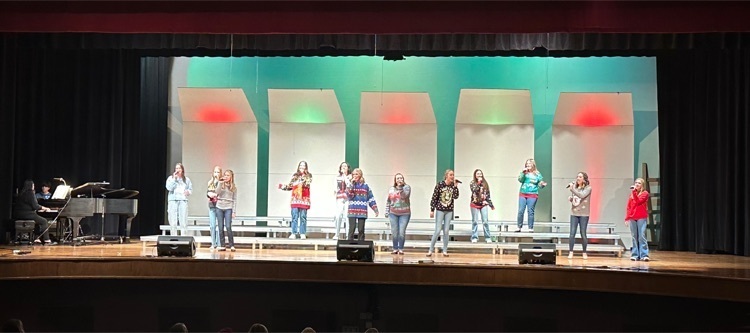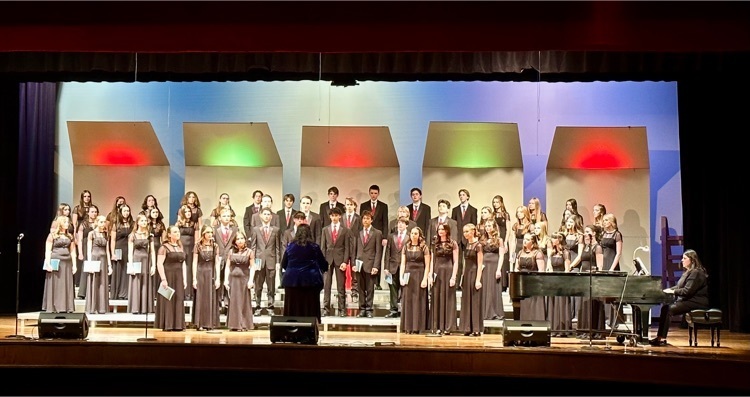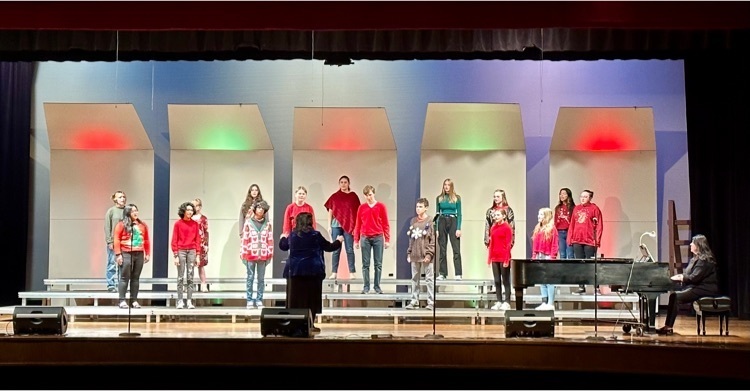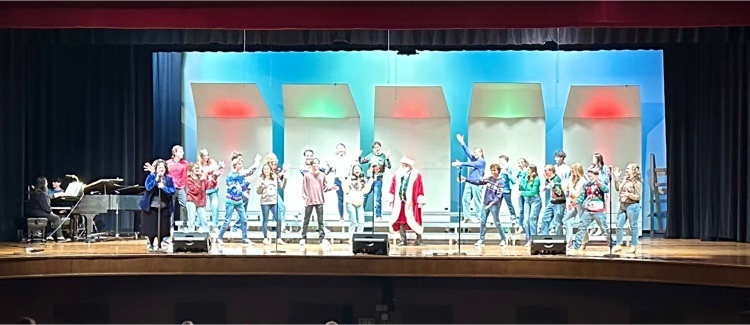 Cheyenne Mountain Annual Faculty Art Show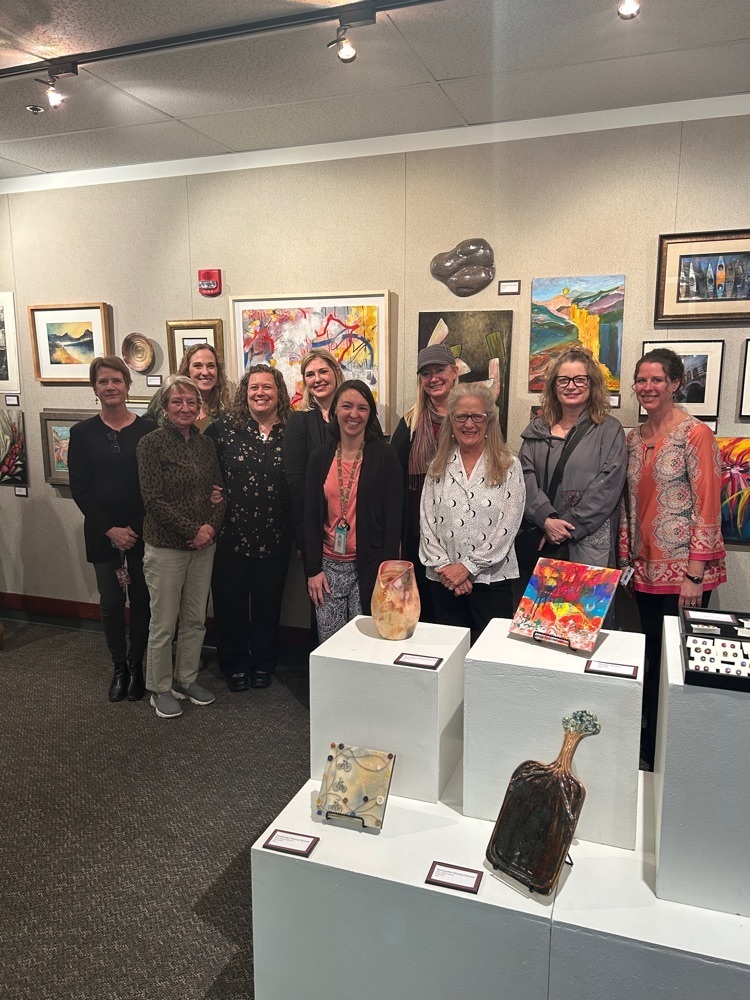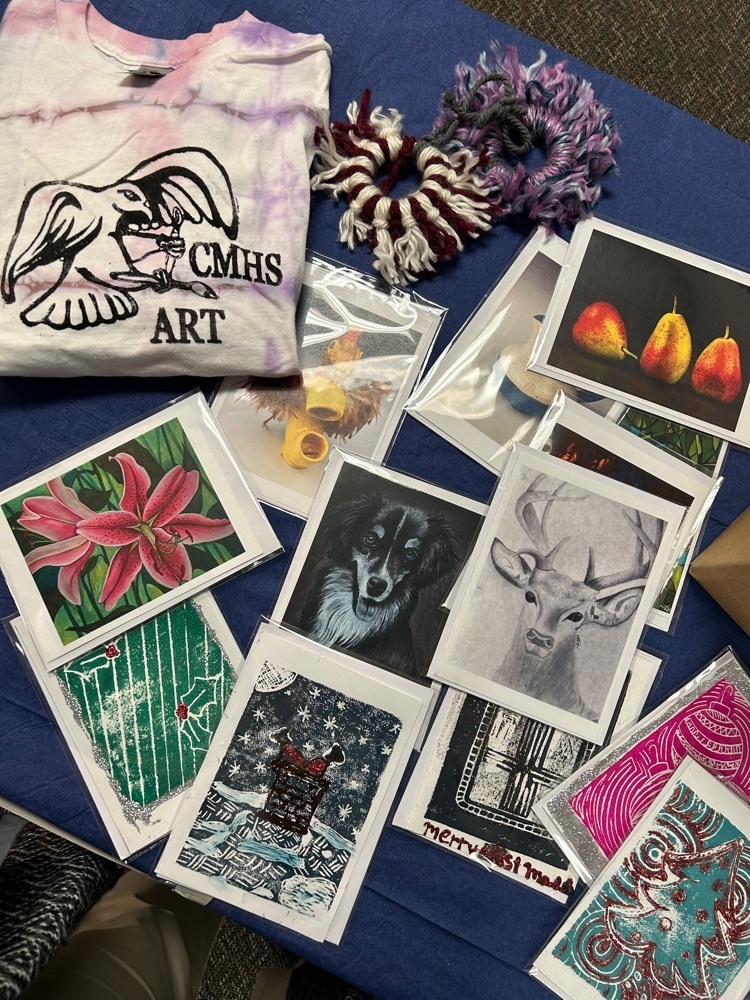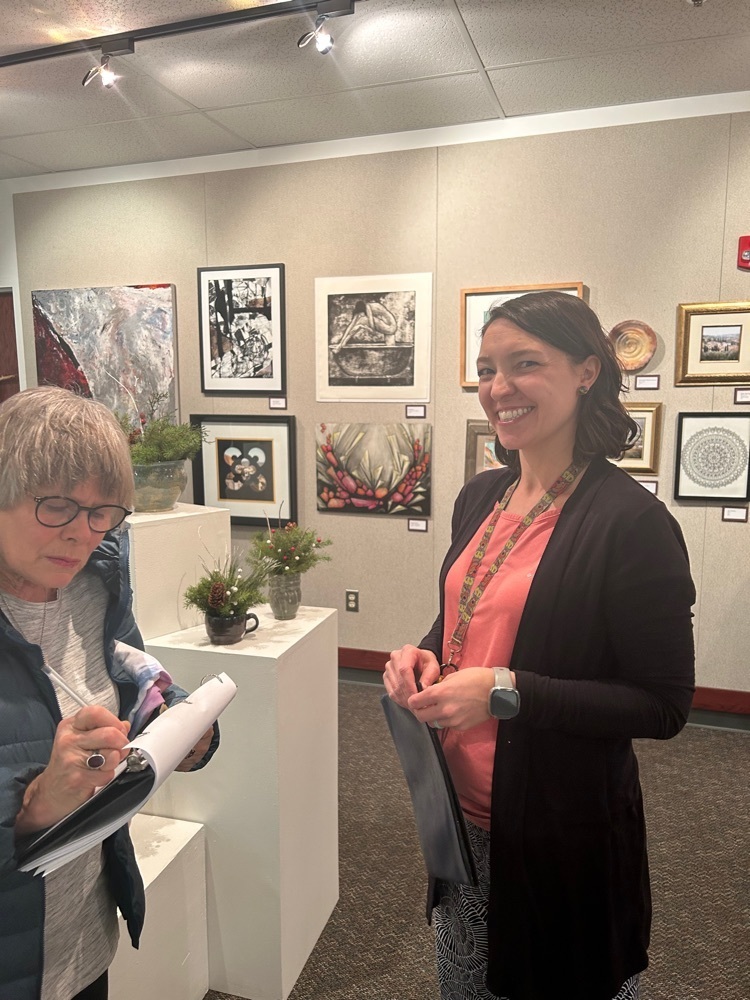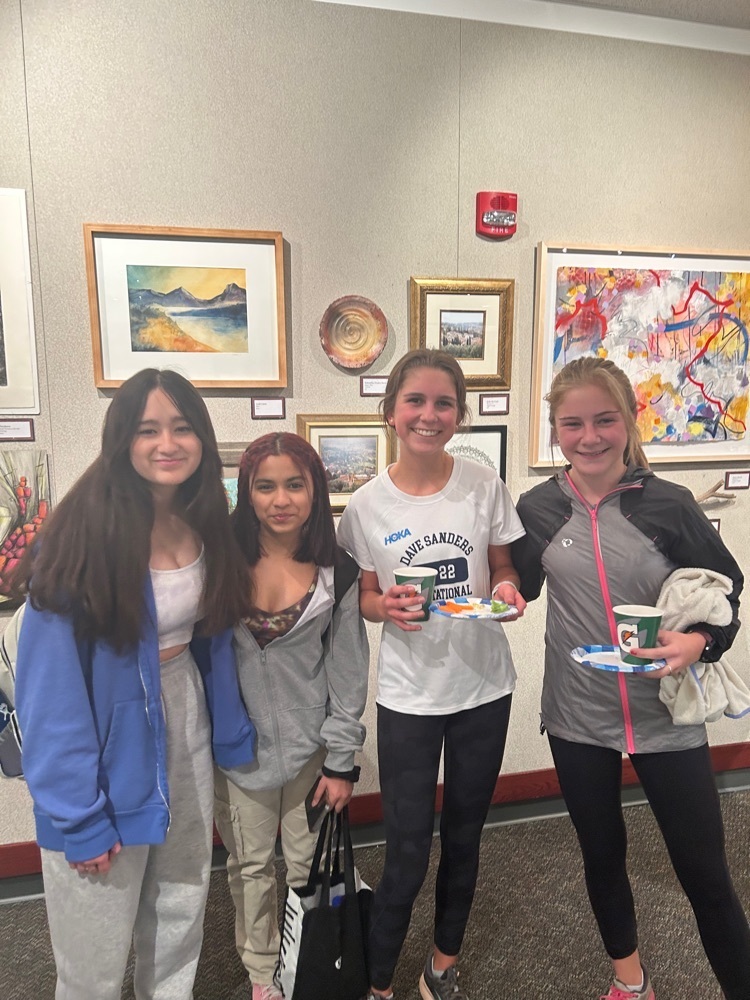 Thank you to the Broadmoor for having the Cheyenne Mountain Junior High School Thunderbird Singers for a holiday concert!!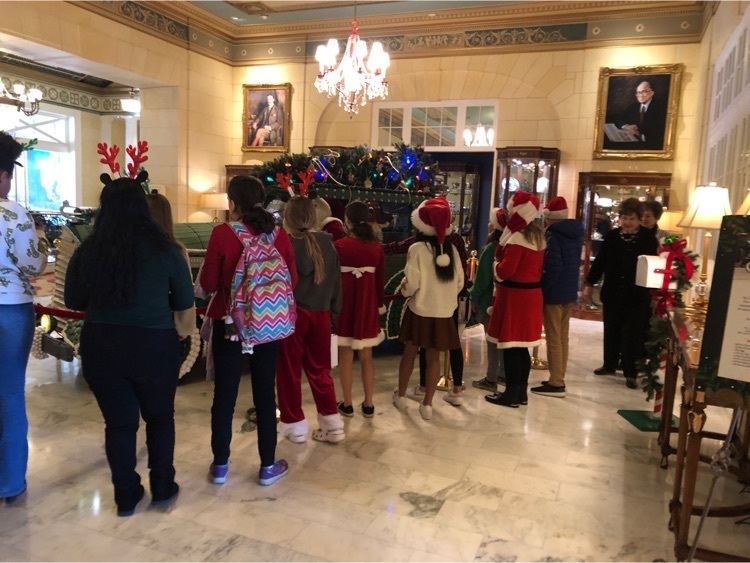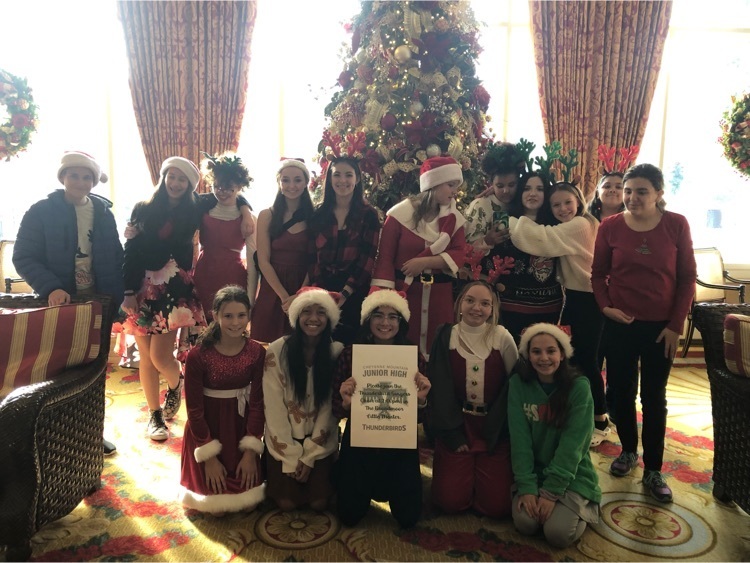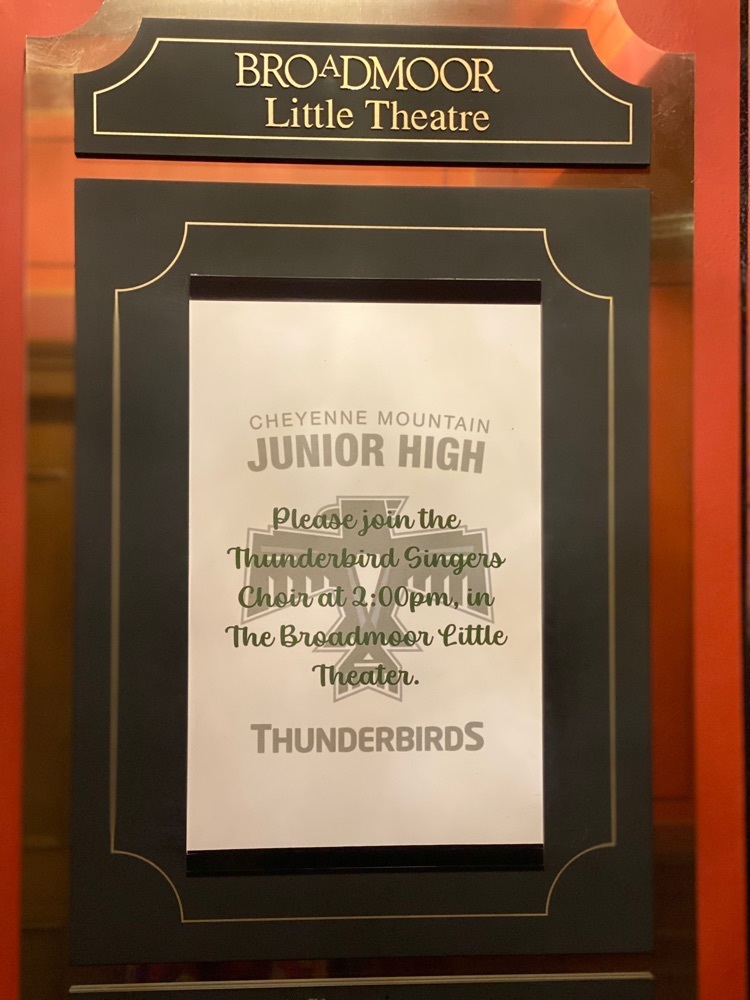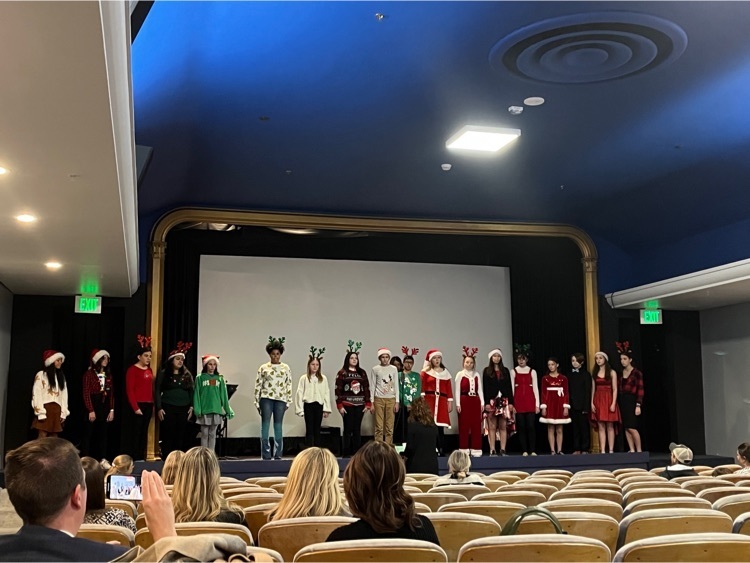 Congratulations to our talented student artists, Christine Terhakopian (5th grade CME - Art Teacher, Susan Foster) and Aliyah Walk (8th grade CMJH - Art Teacher, Sarah Lafort) for being recognized at today's Colorado Association of School Boards (CASB) Conference!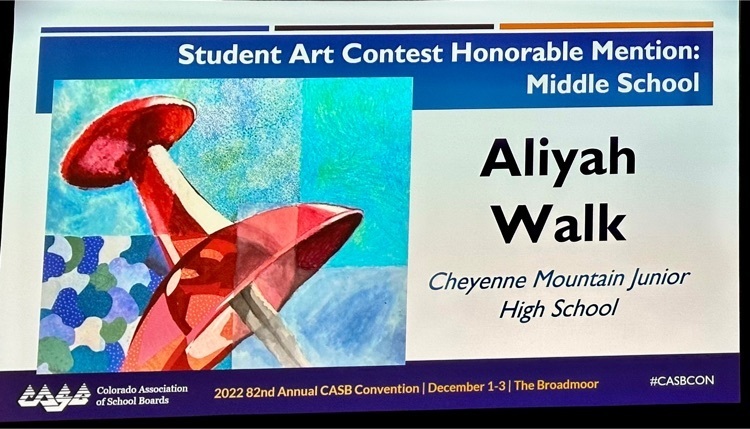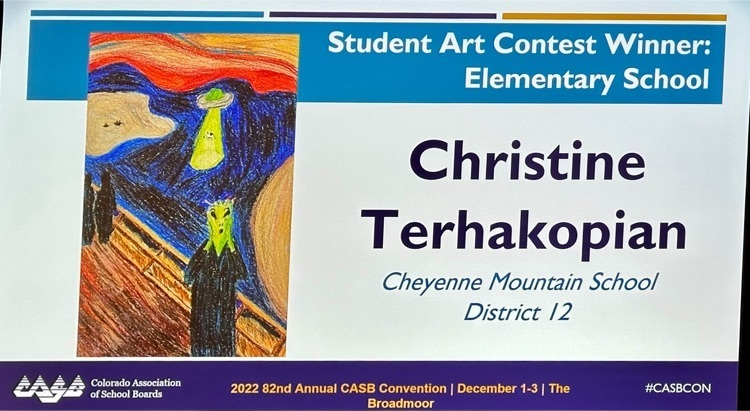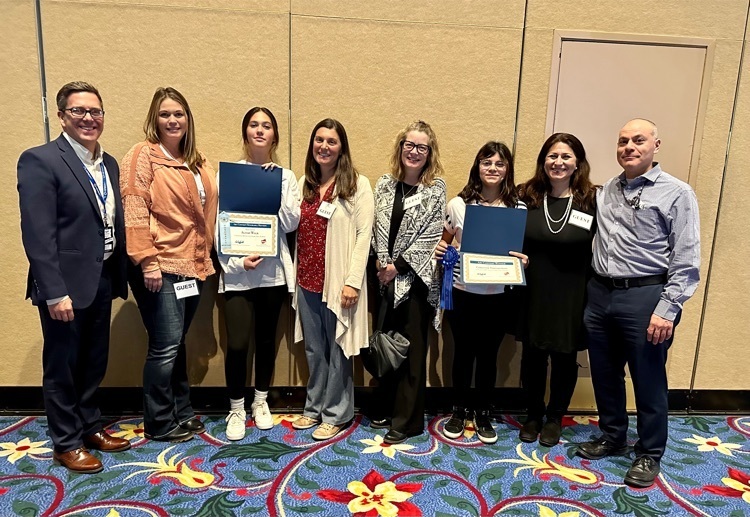 Unbelievable performance by Crimson & Slate at today's Colorado Association of School Boards (CASB) Conference at The Broadmoor - Bravo!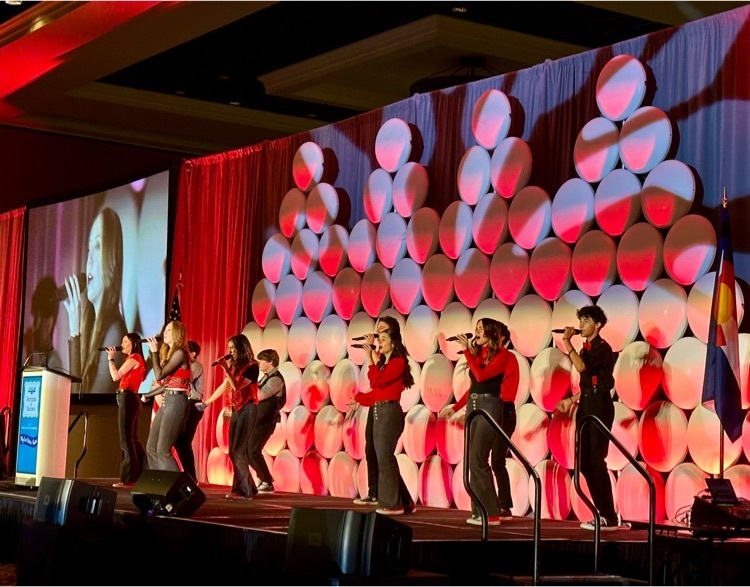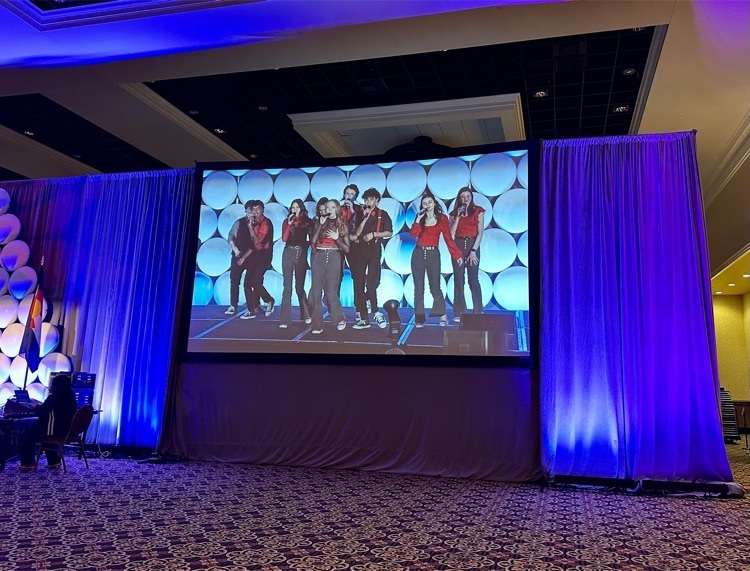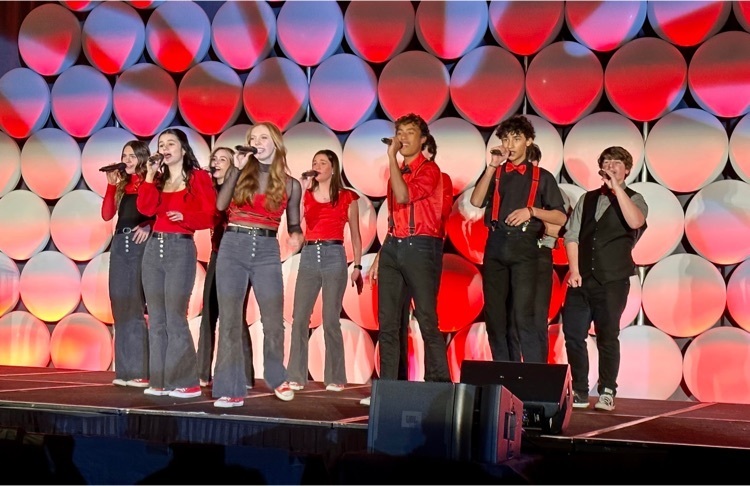 What incredible performances at this evening's 'Jazz Night 2022' featuring our CMJH Jazz Band, Metallics Jazz Choir, and CMHS Jazz Band! The Arts in Cheyenne Mountain continue to shine this Holiday season!